Client Progress Report
&

Transformation Updates:
Kimberly Quibell, Owner of YegTweetUp
I started my fitness journey with Overhaul Fitness in August of 2016. I have worked with a personal trainer before, but I was never satisfied with the results.
The flexibility of Mike's training program really intrigued me! Someone like myself, a full-time entrepreneur, it is really hard to commit to the same same day/time every week. Mike is very accommodating to the day & time that works best with your busy schedule.
The biggest thing Mike has taught me is to "trust the process". Well I am happy to report, the process works!!! I have lost weight and inches, and more importantly I now have muscles and strength that I have never had!
So what's your excuse for not getting active? With Overhaul Fitness mobile app, you now have no excuse! I am now addicted to the process, the workouts and tracking my information to see my personal bests!
If you can do 1 thing for yourself this year, make the time & set up a consultation meeting with Mike. He knows what he is talking about, and he WILL help you get the results you desire.
I've used Mike for personal training for over a year. Mike does a great job at keeping you honest and motivated. Mike genuinely wants to help people and you can see it in how he interacts with others.
Read David's Initial & Halfway Check-In: Click HERE to read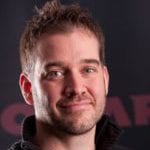 Mike has been my personal trainer for over a year now. The great results I have achieved are due to Mike's perfect combination of diverse training methods, individualized exercise programs and challenging yet achievable goal setting. His professionalism, care, extensive knowledge and enthusiastic commitment to his work and ultimately his clients, provided me the perfect plan for success and gave me a foundation for a sustainable healthier life style. I recommend Mike without hesitation.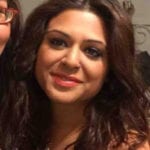 Reena, The Badass Social Worker
I randomly found Mike on LinkedIn 3 months ago and messaging him was literally the best decision I have ever made for myself. I had a trainer only once before, but with Mike the experience is completely different, in a good way. He meets you exactly where you are, doesn't make you feel incompetent at all, and gears the workout to me. The best part is that he increased the level of intensity and exercises slowly so that I never over exerted myself or felt like I can't do something. Without even realizing it, I'm a few months in, lifting weights I never imagined I could, and I'm down over 10 pounds, lost inches, and gained muscle so as not to look like a bulky girl, but toned and strong. Lastly, he has the best personality and is very caring. You can see that he genuinely cares about the health and well being of his clients. For that reason, I will probably be a lifelong client of his.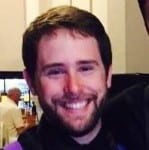 Alex Lambrecht, Electrician
At first I was skeptical of trying the Online Personal Training, but I'm very glad I did.  The App that Mike has for Online Personal Training is easy to use and It allows me some added flexibility to train when I want while still having the guidance of Mike.  It's a great addition to In-Person training; both for accountability and your bank account.  And, you don't have to be a tech genius to use it either: I referred my Uncle to Mike and believe it or not Mike's App was my Uncles FIRST ever App downloaded onto his iPhone – and he loves it.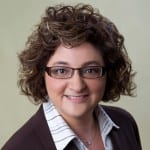 Reisa Segal, Investment and Retirement Planner
I would highly recommend Michael Fouts for your personal health and fitness needs.  I find Mike to be very responsive to my individual requirements.  He takes the time to customize my training to my particular needs and challenges.  He is understanding however continues to push boundaries as time goes on to ensure that I am challenging myself and my limitations.  Don't hesitate to give Michael a call and try him out for your personal training needs.
Jordana
I contacted Mike after having been following him on Instagram for some time.  I really like his approach to weight loss, it was practical, balanced, and always had the end goal in mind – not just short immediate goals.  I also liked the App that Mike uses to deliver all of the workouts that he wants me to do, it's easy and keeps me accountable.  I'm looking forward to continuing working with Mike and prepping for my first Marathon!
Devon Riel, Photographer
Finding that motivation and drive to start losing weight can be challenging. It sure was for me. Meeting Michael Fouts and deciding to start working out using the methods implored by OverHaul Fitness was one of the best decisions I have made. Michael keeps me on track and motivated not only with frequent friendly reminders but with the app used for the workouts.  I freaking love the app.  I see Mike once a week and use the workouts on the app that Mike's made for me the other days.  This helps me with my sometimes unpredictable work schedule and helps with my budget too.  Further, the app helps with self-accountability and direction. Michael builds workouts that work for me, he listens to concerns yet knows when I'm just being a wimp and I just need to suck it up and do it properly. I thoroughly enjoy our sessions and am always looking forward to our next one. If you're looking for lose weight or to find a workout plan that works for you, I highly recommend sitting down with Michael and getting a plan going you won't regret it!
I'm also happy to say that I'm one of Mike's biggest successes: Mike helped me lose 65 pounds.  Mike helped me make some simple diet and lifestyle changes; he even took me on a grocery store tour and showed me how to properly shop.  I've reached my weight loss goal and am now trying to put some muscle.
Thanks Mike!
Nickela A.
I never saw myself as someone that would do weight training, or exercise regularly.  But since I started working with Mike, I don't ever want to stop because of all the benefits and how I feel.  I physically feel the difference when I run from a stronger core.  I've got many compliments from friends and family saying that I don't just look "skinny," rather "strong and healthy."  I really enjoyed working with Mike, as a mother of 3 and working full time it was hard to justify giving up time to work on me.  However, with Mike's Online Personal Training It was flexible, convenient, and It worked really well for me.  It was also important that my kids saw that I was making time for exercise because I want to be a positive role model for them and help reinforce that exercise is important.
Dr. Darryl, The Dentist's Dentist
I really value the convenience that Mike offers.  Mike can train me at my house, at Millennium Place, or I also have the option of working out by myself since all the workouts he's made me are on his App.  Mike is also very accommodating and flexible.  With my schedule, I often have to change my workout times with little notice and he still manages to fit me in; this is something that I highly value.
Mike always greets me with a smile and an upbeat attitude, and even sometimes a coffee :).  He makes the workouts challenging and "enjoyable" and I look forward to my workouts with Mike and see myself continuing to see Mike for a long time.
Richard Malin
Working with Mike has been a lot of fun.  I've been doing the Online Personal Training now for 6 months and I love how it gives me the ability to be independent, while having Mike as a resource as necessary.  I also like Mike's long-term approach to everything, he was always thinking of long-term implications.  I did some Online Personal Training with another trainer before, and Mike far exceeded the previous trainer.  Mike customizes everything to you, rather than "do what I do" like the previous trainer did.
Richard's Initial Check-In: Click HERE to read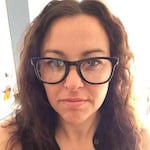 Catrina Chapman
Thanks Mike Fouts for going beyond my expectations and helping me reach my fitness goals. Even at 6:00am you were able to make working out enjoyable. You helped me stay focused and motivated in an area outside my comfort zone. Honestly, I couldn't have done it without you. The teddy bear for my son when he was sick was a nice touch.

Jen Pawlowski
OverHaul Fitness's dietitian is great. She pays so much attention to you, sending you random articles that may be of interest to you, new recipes, and checks in constantly to keep you accountable!  Not only was I helped to reach my goal of losing 10 pounds (and more now!), but I now understand what portions should look like, what snacks will keep you going through the day, and that having a weekend full of Easter meals and not losing weight that week was OK! OverHaul Fitness's help is the support you need if you are ready for a challenge and committed to put in some prep work. The Dietitian made things so easy and motivated me throughout. I know I personally will keep using OverHaul Fitness to help me maintain the weight I've gotten down to!
Read More Reviews on Facebook and Google, links below