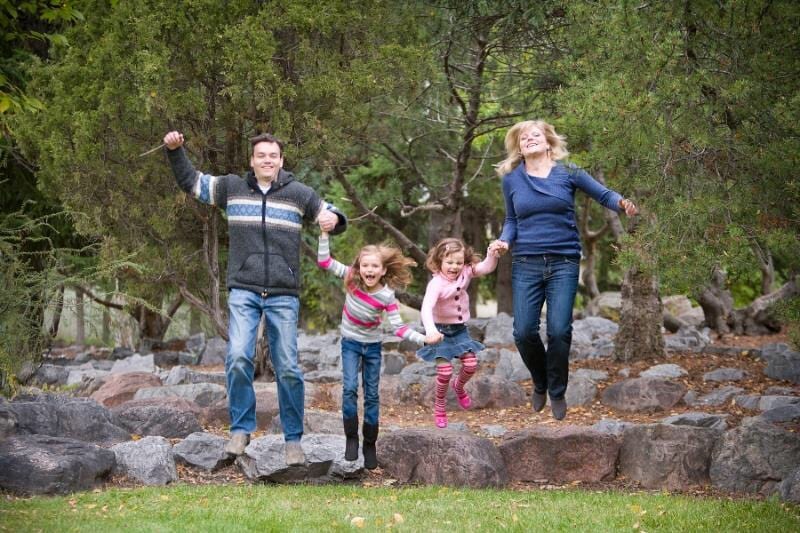 Robin. C – Initial
&

Halfway Client Check-In
Who is Robin ?
Robin is a witty, self-motivated, and smart Engineer, and a mother of 2 who loves crafts and sports – she says hockey is the best sport to watch.
Why did Robin start with OverHaul Fitness?
Robin knows that she is self motivated but just needed some guidance and support, such as proper workout programming and someone to ask questions along the way. She had a Personal Trainer in the past but knew this isn't something she needed. When a friend told her about OverHaul Fitness and their Online Personal Training she thought it would be a good fit; she had not previously known any company that did this.
Robin's Initial Goal(s):
She wanted to get back to feeling herself, the sporty and active person she used to be in her earlier twenties.
Be able to match her kids energy levels and keep up with them; she also wanted to reinforce to her kids that even though she was getting older she could still keep up with them.
To fit old clothes again.
Lose 40 lbs. sustainably and keep it off long term; she had lost weight in the past but she never lost the amount she wanted and she always put the weight back on.
Where is Robin now?
Robin is 3/4 the way towards her goal, and is now close to 30 lbs down, including many inches also being lost along the way. She is already fitting into her old clothes again (one of her original goals) but still wants to keep the momentum going and is aiming for a weight she used to be in her twenties when she was more active (this is attached to another one of her goals).
Robins biggest obstacle(s) so far:
Starting.  Robing is a very programmed person, so to change her day-to-day schedule and then make time for exercise and food consciousness was a big change to her. However, she made the necessary changes and now it fits into her schedule and its' the new normal.
Avoiding having snack attacks, especially in highly stressful times where she used to use those snack attacks as her outlet.
Key's to success:
Support from her family, and having Mike to vent and troubleshoot any problems that came up.
Quiet confidence: knowing she could do it, just needed a support system to help her take action and continue.
Having Mike help make her a meal plan that resembled her current diet, which she could then use as an education piece for long-term eating habits and how to effectively diet; for the most part she still ate the same food, just in different quantities – which made her more aware of what she was eating.
Success highlights:
After losing the first few pounds and getting on track, she knew hard part was over (starting). Now she just needed to keep at it and stay in routine.
External comments about weight.
Having old clothes fit.
And, of course all of the chronicles that Robin sent to Mike Via the in-app messaging.  His favorite: Chronicle 93, it's a two-parter.

Chronicle 93 a) You're super pumped to get out waterskiing this past weekend and you and your ski get out of the water like you were 23 again! (this is truly a huge deal for me…)
Chronicle 93 b) After that your brother finally clues in you've been working out a lot and says "wtf you made that look easy Jane Fonda!". You forgive him for the "old person" comparison but thank him for the "fit person" comparison.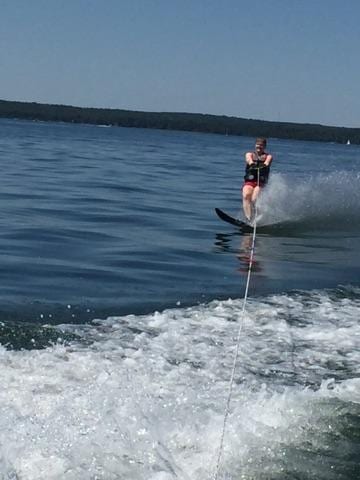 One thing no one knows about Robin:
"That's a trick question, then someone will know."  See, she's witty.
Something some people know but not all, is that she has an intense fear of snakes. like seriously intense fear. Also, she's never mowed the lawn in her life. Having a brother and husband has allowed her to avoid ever doing that chore.
What is one dream or aspiration Robin wants to achieve in the next 5 years?
Robin wants to maintain the weight she's lost five years from now. This is a big goal since she's yo-yo'ed and failed in the past. This is also important to her because she wants to keep up her energy levels so that she can keep up with her kids and play sports alongside them as they grow up and age.
Another goal she has is to one day open a fancy pants tea shop with Mike, called: Foutsavants Fancypants Teaplantz Shop. Just kidding, she doesn't actually want to do this but is just a running joke that her and Mike have.
Lastly, and quite possibly the most important to her, she wants to continue to never mow the lawn.
Something she wanted to share:
Her initial goal was to lose 40 lbs, she's 3/4 of the way there. This is a significant amount of weight, because it's not easy but it's also not too hard: it isn't 100 lbs. So keep that in mind and give yourself realistic expectations of when you're going to arrive at your goal weight, it's ok if its 1 year down the road.
Read some other client Progress Reports: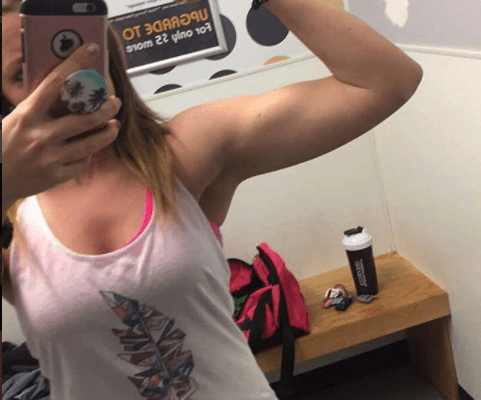 https://overhaulfitness.ca/wp-content/uploads/2017/09/Screen-Shot-2017-09-12-at-11.45.39-PM.png
537
481
Michael Fouts
https://overhaulfitness.ca/wp-content/uploads/2017/04/Colour-Transparent-copy-2.png
Michael Fouts
2017-09-13 08:00:32
2018-01-18 00:26:43
Kimmie - Final Check-In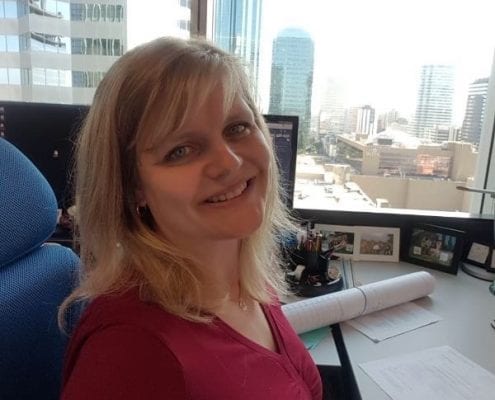 https://overhaulfitness.ca/wp-content/uploads/2017/09/IMG_1764-copy.jpg
800
600
Michael Fouts
https://overhaulfitness.ca/wp-content/uploads/2017/04/Colour-Transparent-copy-2.png
Michael Fouts
2017-09-03 19:53:49
2018-01-18 00:27:42
Robin. C – Initial & Halfway Client Check-In