Devon's Progress Report #2
Where is devon now?
Devon has made some pretty serious progress, so much so that now he is trying to gain weight; muscle that is.  Over the course of Devon's weight loss journey, he's lost a total of 66 lbs.  In mid-December he weighed in at 199.6 pounds, and at this point we changed his program to focus more on putting muscle on to help add bulk while simultaneously getting rid of some leftover stubborn fat stores.
Within the past 3 months, we reached another milestone with Devon:  we had to start taking shirtless photos because we had come so close to his goal weight and progress afterwards would be hard to see with a shirt on.  Muy Bien.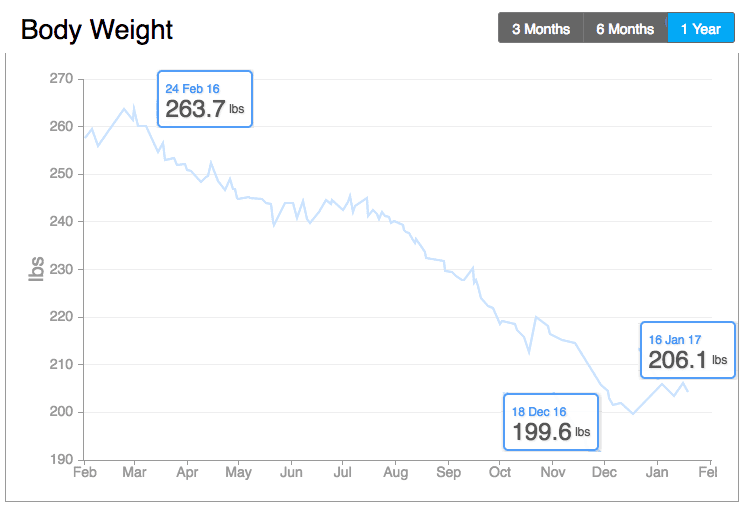 Devon started with us in December 2015. The above graph only shows up to February 2016.
Devon's Progress Photos:
Has anything changed?
If you read Devon's initial check-in, not too much has changed but we'll highlight a few points:
Devon is a photographer and got really busy during the Christmas season, doing Santa photoshoots across the city at various malls.  As such, he wasn't able to exercise as much and was limited to one workout a week with Mike.  Over the course of his training with Mike, he learned how to eat better and control his diet when things got busy and couldn't exercise as much.  As you can see it worked, Devon continued to lose weight during December.
Devon loved the "process" and the results he was getting, which really motivated him:
When Devon first started with us, his initial goal was 240 lbs, who knew he'd be at 199 a year later.
He can now do a full push-up, something highlighted in his initial check-in.  Lanky man syndrome is a real thing, now Devon has a goal of being able to do 20 by the end of the year.  Devon's used to setting and achieving large goals, so he should have no problem achieving this new goal.
Previous Progress Reports:
Devon's Initial Check-In: Click HERE to read
Read some other Client Progress Reports: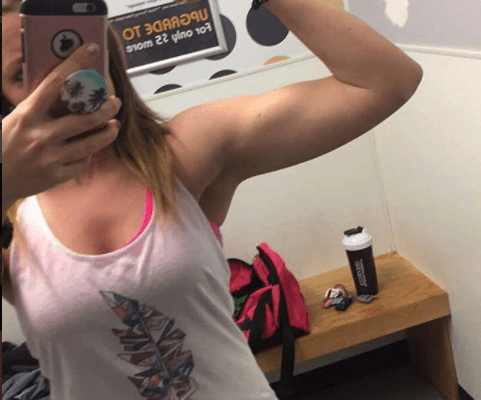 https://overhaulfitness.ca/wp-content/uploads/2017/09/Screen-Shot-2017-09-12-at-11.45.39-PM.png
537
481
Michael Fouts
https://overhaulfitness.ca/wp-content/uploads/2017/04/Colour-Transparent-copy-2.png
Michael Fouts
2017-09-13 08:00:32
2018-01-18 00:26:43
Kimmie - Final Check-In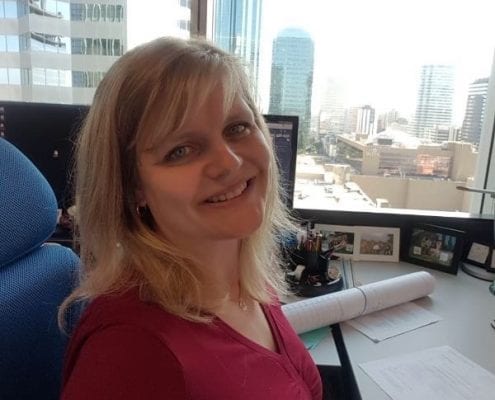 https://overhaulfitness.ca/wp-content/uploads/2017/09/IMG_1764-copy.jpg
800
600
Michael Fouts
https://overhaulfitness.ca/wp-content/uploads/2017/04/Colour-Transparent-copy-2.png
Michael Fouts
2017-09-03 19:53:49
2018-01-18 00:27:42
Robin. C – Initial & Halfway Client Check-In